Grand soutien accordé à la bulle de l'investissement au Canada atlantique
La création de la bulle d''investissement de l'Atlantique bénéficie d'un grand soutien de la part de nombreuses parties prenantes. Ce CICR régional contribuera à la croissance de notre économie, fera revenir les investissements dans la région et fera augmenter les recettes fiscales des provinces. Tout le monde y gagnera!
Participez au mouvement en ajoutant votre nom à la liste toujours grandissante des sources d'appui à la bulle d'investissement de l'Atlantique.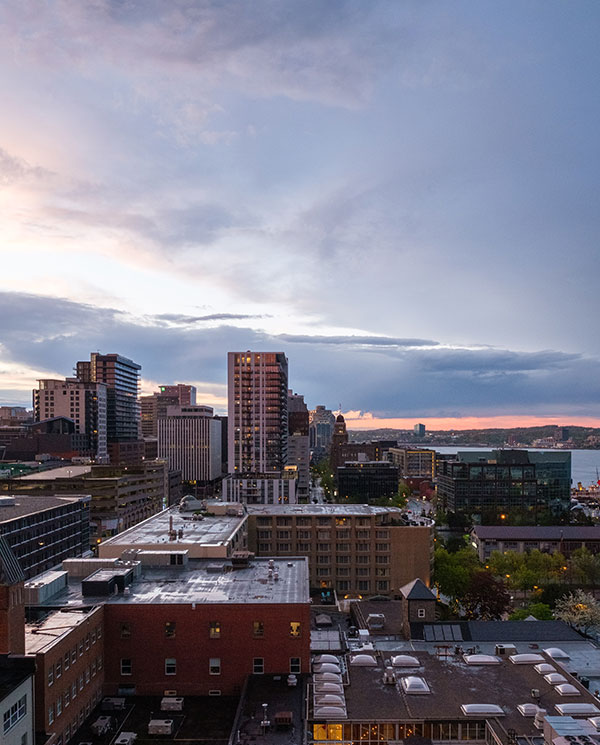 Soutenir les groupes et les individus

Blair Hyslop
Co-CEO,
Mrs. Dunster's Inc.
Mark Dobbin
Founder and President,
Killick Capital
Kathryn Lockhart President, Propel ICT
Alex MacBeath
Managing Partner,
Island Capital Partners
Gerry Pond Chair and Co-Founder, East Valley Ventures
Marc Savoie
Executive in Residence,
East Valley Ventures
Rhiannon Davies
Founding and Managing Partner,
Sandpiper Ventures
Cathy Bennet
Founding and Co-Managing Partner,
Sandpiper Ventures
Don Mills Partner and Director, CABCO Communications Group
Sean Sears CEO, Ogden Pond
Jeff Larsen Atlantic Site Lead, Creative Destruction Lab
Jeff White CEO, New Brunswick Innovation Foundation
Andrew Ray Vice President, Investment, Innovacorp
David Campbell President, Jupia Consulting
Allan Gates President, Bonfire Communications
Scott Moffitt
Executive Director,
BioNova
Andy Justason Partner, Climb Growth Partners
Maria Doiron COO, PhD Eco-Air
Alex LeBlanc President/CEO, New Brunswick Business Council
Greg Hemmings Founder/CEO, Hemmings House Pictures Ltd
Andrew Bedford CEO, The Hartt Shoe Co.
Kerry Wells Co-CEO, The Ginger Agency
Natacha Dugas CEO & Founder, RavingFan.io
Simon Gauvin President/CTO, CTO Consulting Inc
Ken Reynolds CEO/Partner, Franco Plumbing & Heating Inc
Angus Campbell Owner, Good Robot Brewing Company
Sam Harrison President, Jazz Cabbage Gardens
Janice MacPherson Co-Founder, Pomodori Pizzeria
Permjot Valia Partner, Nava Develop
Colum Connolly President & CEO, Colum Consultants
Sascha Boulet-Devost CEO, Capture Therapeutics
Cathy Simpson CEO, TechImpact
Grant Erb President, Power Precision
David Baxter VP Product Marketing, Mariner
Nick Norrad Partner, Spacek Armstrong & Norrad CPA's
Mike Oliver President, Climb Growth Partners Inc.
April MacKinnon President, Anointment Natural Skin Care
David Alston Founder, MarketSwell Solutions
Norm Couturier CEO, 3D Planeta
Kumaran Thillainadarajah Founder & CTO, Smart Skin Technologies
Neils Falkjar Owner, 506 Industries inc.
Phabien Doiron Owner/CEO, PhD Eco-Air Inc.
Craig Storey Chief Commercial Officer (Retired), Atlantic Lottery
Kianoosh Yazdani CEO/Founder, Dugo Systems Inc.
Paul Eisner President, Mariner Innovations
Matthew Sampson CEO, Gray Wolf Analytics
David Shipley CEO, Beauceron Security Inc.
Darren Sangster President, Wilsang Incorporated
Ed McGinley CEO, The Blue Kit
Robert Justason President, Justason Consulting Inc.
Andy Justason Partner, Climb Growth Partners
Maria Doiron COO, PhD Eco-Air
Michael Mailman CEO, 3320079 Nova Scotia Limited
Ron Marcolin Divisional Vice President, Canadian Manufacturers & Exporters
Bob Williamson Founder, Jameson Group
Patrick Hankinson Partner, Concrete Ventures
Mark Coy Portfolio Manager, Cibc Wood Gundy
Shawn Hingley President/Owner, Highland Vegetation
Katherine Crilley Co-Owner, The Bra Room Ltd.
Rob Hutton Owner, Carnaghan Thorne Insurance Group
Paul Lypaczewski Partner, Island Capital Partners
Mike Randall President, Portfolio Solutions Group
Dave Grebenc Co-CEO & Chair, Innovatia & Gemba/ProcedureFlow
Seth Harvey CFO, Dunbridge Financial
Sandenn Killoran CEO/Founder, Dockyard Consulting Ltd
Daniel Doiron Owner, Excel Service 95
SASCHA BOULET-DEVOST CEO, Capture Therapeutics
Brett Watt Partner, EB Wealth
Ben Parsons President, DALMAC – Print, Signs, Cresting
Phabien Doiron Part Owner, PD Holding Inc
Kevin Stephens Founder, Career Cinch
Rory Bell President, Millennia TEA
Nancy Mathis Executive Director, Wallace McCain Institute
G Richard Boone President, Professional Carriers Inc.
Malcolm Fraser CEO, Innovacorp
Sean Pindar CEO & Co-Founder, FoodByte
Mark Haines-Lacey Principal & CEO, Atlantic Growth Solutions
Rivers Corbett Founder/CEO, ChefTorial
Tracy Bell CEO, Millennia TEA
Robert Bruce CEO, Soricimed Biopharma Inc.
Ebuka Amaefula CEO/Founder, Owlya Inc
Levi Lawrence Owner, Pragmatic Solutions
MARCUS DEWINTER President, Alantra Leasing Inc.
Peter Stoddart Consultant, Port City Delicious/Stay Wild NB
Maxime Dumont Chief Operations Officer, Picketa Systems Inc.
Jeff Holland Founding Partner, JL Holland & Company Ltd.
Alain Bosse Owner, L.M uniforme
Katie Kelley Owner, Maritime Interpreting & Translation
Jeff McAloon Chief Revenue Officer, The Smart Energy Company
Karim Bhibah Associate Partner, NuFocus Strategic Group / NuFocus Capital Group
Denise Samson Owner, Numeero Accounting Services Inc.
Jennifer DiPaolo Marketing Director, Mariner
Kyle Hickey EIR, Propel ICT
John deGruyter Chief Financial Officer, Innovatia
Terry Malley President & CEO, Malley Industries Inc.
Charlotte Murray Chief Coaching Officer, Propel
Angela Whitlock Co-Owner, Crabbe Mountain Inn
Yves Boudreau CEO, Alongside Inc.
Andrew Peters President, Saunders Equipment Ltd
Erik Klein CEO, Town Health Solutions
Josh Ogden CEO, AVSS – Aerial Vehicle Safety Solutions Inc.
Matthew Stockford CEO, Stockford Reefer Services Inc
Ryan O'Leary Founder & CEO, SONA
Rob Barbara Partner, Build Ventures
Michael Mann President, Maritime Door & Window
Sally Ng CEO, The Triple Effect
Christian Michaud Senior Counsel, LiberSolus
Aaron Stevenson CEO/Co-Founder, Ashored Inc.
Johanna Mercer CEO, Scotiaderm Inc.
Lori Weir Co-Founder & CEO, Four Eyes Financial
Mathieu McCaie President, Expert Mortgage Group
Gavin Andrews Founder & CEO, Mabel Systems
Todd Hiscock CEO, Beaufort Solutions Inc.
Rodrigo Gutiérrez-Hermelo Media Lab Manager, UNB
Angela Geddes Business Owner, Soul on Fire Coaching and Equine Guided Wellness Center
John Dunphy President, Target Tours
STEPHEN DIXON President, Grimross Brewing Corp.
Keith Parlee CEO, APEX Industries Inc.
Michael Brown Managing Partner, LongShot Capital
Jason Cleaversmith Executive Director, Emergence
Jerry Wilson Sales Director, Introhive
Stephen Nicolle
Partner/Principal,
Island Capital Partners/Cape Bear Advisors
Rory Francis
CEO,
Prince Edward Island BioAlliance
Brian Jamieson
President,
Saltwater Communication
Stephane Dorais
VP Commercial Banking and Strategic Partnership,
UNI
Jerry Carr CTO, Introhive
Brian Schryer CEO, Kent & White Insurance
Rob MacKenzie President/Co-Founder, Aramax IP Services Ltd.
Joel Albert Vice President/Owner, NorthTaste Flavourings Inc.
Steve Russell Co-Founder, Foghorn Brewing Company
Rosalyn Hyslop Co-Owner/Co-CEO, Mrs. Dunster's
Annette Verschuren Chair & CEO, NRStor Inc.
Don Sheehan Owner, Amos Pewter Limited
Jeff Larsen Site Lead, Creative Destruction Lab
Keith Brunt Director & Chief Scientific Officer, Nota Bene BioMatrix Inc.
Matthew Johnston Founder CEO, Glade Software Inc.
Will Bernard COO, Kindred Home Care, A Thousand Properties, PeakForm Health & Safety Academy
Josh Blinder Partner, Global Pet Foods PEI and NL
Andrew Button Founder & CEO, Mashup Lab Limited
Billy English CEO, WACE Investments Ltd
Joshua Counsil Co-Founder, Good Robot Brewing Company
Cinnamon Savoie President, CocoLemon Craft Beverage Company
Bill Barrett Co-CEO, Barrett Corporation
Robert Savoie President, Excell-Pro Machine Shop
Scott MacIntosh Founder & CEO, Second Spring Digital Inc.
Laura Araneda Director, Puma Exploration
Brendan MacNeil Incubator Liaison, East Valley Ventures
Brett Gallant Owner, Adaptive Office Solutions
Dan Mazerolle Owner, Mule Bar and Grill
Sharon Lefrancois Administrative, Asds
Dhirendra Shukla President, Gray Wolf Analytics Inc.
Kevin Darling President, Downeast Business Consultants
Donna Gates COO, Bonfire Communications Inc.
Ben Craig President, Craig Manufacturing
Kianoosh Yazdani CEO, Founder, Dugo Systems Inc.
Andrew Davenport Owner, ARCD FABRICATION
Kaya Cotton Media, Plaex Building Systems
Keith Dunphy Co-Founder, Pomodori Pizzeria
Luc Lucas Sole Proprietor, Win Win
Robert McGuire President, Atlantic Benefits Collaborative
David Kydd President, Dr. David Kydd Physician Inc
Lyndsay Arsenault CEO, The Working Mom Initiative
Sara Phelan CEO/Founder, Evalu8- Evolve Business Coaching
Kayvon Ameeri
Vice President,
Swallow Immigration Consultancy Inc.
George Palikaras
President & CEO / Founder,
Meta Materials Inc (META)
David Dinh
Director,
PTT Corporation
Matthew Johnston Founder CEO, Glade Software Inc.
Nathalie Gallant
Executive Director,
CBDC Westmorland Albert
Kim Houlahan
Owner/Founder,
The Houlahan Group
Hugh Hawley
VP Operations,
McDonough Manufacturing Ltd.
Wendy Eldridge
Business Manager,
Weatherskin New Brunswick Ltd.
Leigh McFarlane
Founder & CEO,
The Soap Company of Nova Scotia Ltd.
Karen Moores
Advisor,
Town Strategy
Denis Prud'homme
Recteur et vice-chandelier,
Université de Moncton
Paul Cashman
Psychotherapist,
Paul Cashman Group Clinic Ltd.
Donald Hache
Chief Executive and Strategy Officer,
Selltron Group Inc.
Marco Gagnon
President,
GOW Group Inc.
Mark Wood
CEO & Founder,
Ocean Sonics Ltd.
Susan Drover
CEO,
SAM Design
Glen Hicks
Founder and CEO,
USTATION
Jeremy Oliver
CEO,
Jobsnitch
Chris Mathis
VP Business,
Viable Solutions Inc.
Dermot Kearney
Owner and Manager of First Impressions,
Kildare Renovations Inc.
Chris Hotchkiss
CEO / Founder,
Hotchkiss Home Furnishings
Gary Stairs
Founder & CEO,
Stellar RHL Inc
Ben LeVasseur
Director – Sales & Marketing,
Waska – Cedar Shingles
Jeff MacKenzie
Partner,
Confederation M&A
Normand Caissie
Founder & CEO,
Imperial Manufacturing Group
Andree Caissie Savoie
Vice-President, Corporate Affairs,
Imperial Manufacturing Group
Darren Duguay
Educator,
Emotional Fitness Academy
Sam Poirier
CEO,
Potential Motors
Julie Hambly
General Manager/Owner,
Hambly Enterprises LTD
Kent Thompson
Chief Operating Officer,
Upstreet Brewery
Grant Ruffinengo Lead: Strategic Initiatives & Partnerships, ONSIDE